Last Updated on December 9, 2021 by Elevate Digital
If you're reading this, I'm going to assume you're looking for some ways to stand out from the competition and acquire more customers.
Because let's be honest, the competition is fiercer than ever these days, and using outdated marketing strategies, you'll quickly end up becoming noise 😴
Or just another one of "those" companies, desperately trying to get the attention of their audience…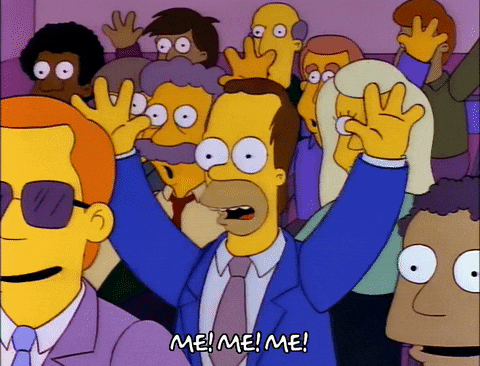 In this blog, I'm going to cover 7 extremely powerful, proven strategies to help you become recognised as the go-to company in your industry.
I'm also going to separate these B2B marketing strategies in order of the time and money required, so you can find the strategy best suited to the stage of business you're at.
Table Of Contents
Feel free to jump ahead to the relevant section if there's one you want to focus on.
If you're more of a visual learner, feel free to watch my overview video below:
*Important note before we get into this – one of the biggest reasons most businesses stay stuck, is because they are constantly trying to experiment with multiple strategies, bouncing between platforms and never really giving their full attention to one. As you go through this blog, pick one that feels most relevant to you and commit to it fully for at least 6 months. Be sure you also set some clear KPI's so you're able to track and optimise along the way. As you grow and your resources expand, you will be able to invest in addition strategies and start building out multiple acquisiton channels.
Hyper-Personalised B2B Outreach
–
FREE
Cold outreach has been used by businesses for years now…
In fact, that's the main reason, 99.97% of it goes straight into the bin/spam folder.
However, the good news is that in a world where everyone is trying to "scale" by using automations and doing things in bulk – Doing the opposite can actually help you stand out in a sea of noise.
When Elevate started, our main acquisition channel was cold email.
We would put together our "best" sounding micro-pitch and send email out in bulk like everyone else.
Yep…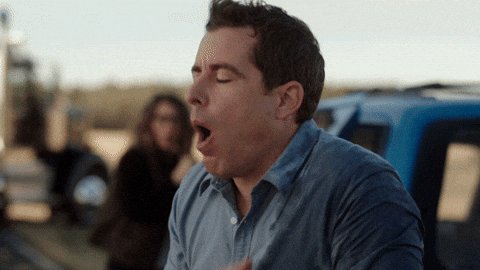 The thing is, we'd be lucky if we got a 1% response rate and for the other 99% we'd probably just burned the bridges by p***ing them off with our unwanted pitch.
HOWEVER, we then decided to flip this idea on its head…👇
Instead of going after volume, we hand-picked some dream clients we'd love to work with, and started sending personalised videos and actually giving VALUE instead of trying to just "book a call" (that maybe took about 2 mins to record using Loom.
These are the 4 key components we incorporated into these videos:
1. Disarm & Personalise: Compliment something you like about the business
2. Lead With Practical Value: Don't just give people information they can't do anything with
3. Inject Curiosity & Build Desire: Don't give away everything, keep something for the call
4. Be Unattached To The Outcome: This is KEY, most sales emails sound desperate and needy, people want to feel like they are making a decision because they want to, not because someone has asked them to – end your video with "would love to share some other ideas with you, but either way, really hope this has helped"
Here's an example of an early one I did:
Within a few months we were getting above 30% response rates (about half of which would go onto book a call, then another half would turn to customers)
So working for about an hour each day, these videos would result in consistent call bookings, compared to the intermittent dribs and drabs coming from "copy and paste" cold email templates.
This meant we had a predictable and repeatable system in place for acquiring customers.
The shift here was two-fold:
We focused on giving value up-front, instead of trying to pitch them and get them to signup/book a call

We personalised these using video meaning people were WAYYY more likely to open up, because there was now an element of curiosity – it was different from ANYTHING else these people were receiving in their inbox.
Now it's worth saying here, the scalability of this option, will vary based on your average customer value.
If a customer is worth £10k to you, this could scale nicely! This will also help you stand out and leave an incredible first impression when your competitors are relying on cr***y copy and paste emails.
However, if a new customer is only worth £50, the economics don't quite add up as you'll need to be doing a HUGE amount of volume to make any decent returns.
If that's the case for you, fear not…
There are tools, like Lemlist that allow hyper-personalisation at scale by creating your own photos/images and adding personalisation layers like "first name" over the top.
Here's an example from Guillaume, the founder of Lemlist
Now it goes without saying, to make this outreach process effective and scalable with either method…
You need to have good quality data (decision maker name, email address, company size, industry etc….) and some notes on your prospects in order to make the outreach itself quick and easy.
If you're strapped for time but have a little bit of money to spare, I'd recommend hiring a VA to gather the data and build a prospecting list for you (or your team).
That way, you can just focus on building those relationships and bringing in new clients.
Want A Free Video Audit Of Your Current B2B Marketing Strategy?
Book your FREE digital review today and one of our marketing strategists will record you a personalised video and growth plan
B2B Lead Generation Blog
–
FREE
This one is a personal favourite of mine.
In fact, we used this very strategy to help take our website traffic from 50 to 5,000 organic visitors in the space of 12 months.
It's worth saying, the time this one takes can vary based on your industry and the level of competition. But when you follow this process with consistency, this can be a game-changer for your business.
Now when most businesses hear the word blog, they think of a mummy blogger or a cute pet blog…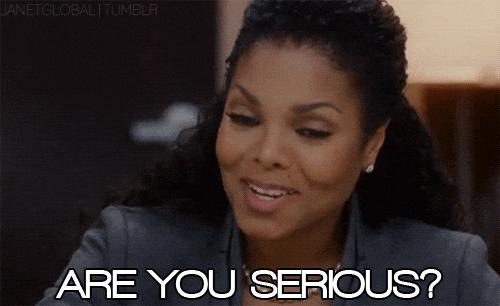 But, stick with me here.
Because this strategy is also what the billion-dollar CRM company Hubspot use to generate over 13 MILLION organic visitors a month.
AND most importantly, turn a decent portion of those visitors into leads and sales.
The process is actually pretty simple:

Write a list of topics/questions that your potential customers would be searching for on Google (before they even know they need your services). For example, if I was an accountant, a few good topics might be "when is the right time to hire an accountant" or "how to register a limited company")
2. Check out the search volume of those keywords using a tool like Semrush or Keywords Everywhere. Identify keywords that have a decent search volume (above 100) but low competition.
3. Write up the content (or hire a content-writer) in a way that answers that question and is also optimised for SEO)
4. Add a "content upgrade" to the blog. This is basically a free resource that helps people to action the content. Here's an example from Hubspot with their blog about marketing on LinkedIn
The content upgrade is critical if you want to start turning website visitors into leads.
The reason Hubspot offers this guide as a call to action instead of simply offering a Free Trial to Hubspot is because of context and intent.
After all, if I've landed on this blog from Google, I probably don't have the intent of shopping around for a new CRM. What I'm ACTUALLY looking for is help with generating leads on LinkedIn.
So what they do is continue that conversation by offering a RELEVANT content upgrade.
Once downloaded, they can then segment me in their CRM, and send me a number of personalised emails about LinkedIn marketing (because they know that's my interest).
Segmentation is extremely important as it helps to ensure people don't receive emails that aren't relevant to them or they won't be interested in. This is why most businesses have such low email open-rates, because they send the same message out to people with a range of interests/priorities
Then, once they've sent a few value-driven emails and built up enough trust and credibility, they can then send an email with relevant call to action, along the lines of:

"Now that you know how to generate leads on LinkedIn, did you know you can use Hubspot to nurture those leads to turn them into buyers? Get started with a free trial today"
Our blog about creating a customer avatar recently started ranking position 1 for a number of keywords on Google.
However, without the content upgrade, less than 1% of those visitors were converting into leads. We then decided to add a free worksheet onto the blog.
This blog now converts around 5% of all visitors into leads and even if they aren't in the market for our services right now – They all go into a lead nurture campaign, so we can keep giving value and building the relationship until we become the go-to choice when they need marketing help.
This allows us to have a consistent pipeline of warm leads/prospects coming into the business.
Creating A High-Converting B2B Lead Magnet or Irresistible Offer
–
FREE
This piece is important to have regardless of which strategy you're using.
Because here's the reality, unless you have a truly unique product/service that NOBODY else out there is offering…
The way you position yourself will be a HUGE factor in your ability to generate demand.
Most companies rely on the same old vanilla call-to-actions on their website…
"Get A Quote" or "Book A Call" or "Sign Up Today"
The problem is, unless you're already a well-established brand and a market leader, I have no real reason to go with you. After all, most people know that "booking a strategy call" means being hounded by a salesperson which nobody wants.
As a result, you need to really think about what you can offer potential customers to make it an absolute no-brainer decision.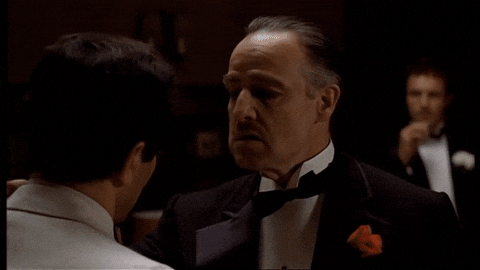 The offer was simple, we'd record them a 10 minute video showing them how to start generating more traffic, leads and sales from their site (and they didn't even have to speak to anyone). In fact, if they wanted to just take the ideas and implement it themselves, they could!
This might sound crazy but what we found is that even people who weren't in a position to buy, would refer others to us because they were so impressed.
Or people would try the tips themselves, get results, then come to us when they've already seen some initial traction and wanted to take things to the next level.

This process also allowed us to demonstrate our expertise and establish huge credibility upfront. Meaning when we did get round to having a call – we didn't have to sell at all… they were already brought in!
Obviously the type of offer will vary depending on the industry you're in.
If you run a SaaS business for example and have a free trial, you just want to think about how you position you offer.
Make sure it speaks into the desired end outcome of your audience – here's an example by Lemlist
Think about how this could look for your business…
Partnerships, List Shares & Affiliates
–
FREE
Strategic partnerships are an incredibly underestimated B2B marketing strategy.
Let's break it down into 3 primary types
Partnerships
Start thinking about some established businesses who are serving the same industry and/or customers as you.
How could you create a mutual arrangement that's going to be beneficial to the both of you?
A great question to ask yourself here is this:
"Who has my customers before they come to me?"
For example, a new pet food store could potentially partner with a local vet and offer them some discount vouchers to hand out to their clients after they come in.
Another strategy here could be finding a Facebook or LinkedIn Group that has your target audience in (trust me, whoever you serve, there's probably a FB group for it).
Let's take our payroll friends for example and say you wanted to target people in HR – just doing a little search on Facebook brings up this beauty with nearly 30,000 HR professionals.
Next step, would be to approach the admins of this group and maybe offer to do a free value-based webinar for their audience. To sweeten the deal, you could also offer commissions for any leads or sales generated off the back of the webinar.
This can be an absolute game-changer, especially when looking for some more alternative B2B marketing strategies or just to run a more lean operation.
List Shares
A list share is another type of strategic partnership whereby you get to promote your product/service to the email list of an already established business.
This works well if you can find a business offering a complementary product/service to you. Then offer them a special offer for their audience in exchange for a commission on any sign ups.
When done right, this should become a no-brainer for them. They get to add value to their customers by recommending a complementary product or service AND they get additional revenue for anyone who signs up (without any worry about fulfilment).
Affiliate Marketing
This can be extremely powerful if you already have advocates of the brand. By making people affiliates, you effectively create a remote, commission-only sales force working round the clock for you.
To really make this effortless you'll want to make sure your affiliates are equipped with all the content and material they need.
Here's a great example from the multi-million dollar education company Mindvalley below with their 4 simple steps.
Hosting A Summit/Event For Your Industry
–
£
Creating an online summit in your industry can be a phenomenal way to not only position your business as an industry leader, but to also generate a lot of leads in the process.
We actually helped one of our clients do this in the Health & Wellness a few years back and the event generated over 5,000 leads in under 30 days with ZERO ad spend.
You can find out more about the process we went through and tool we used here:
You really have 2 options when running a summit or online event…
You can either make the event admission free (with the ability for people to pay extra for the recordings) OR run it as a paid-only event.
If you're a relatively unknown brand or in a competitive market, I'd suggest keeping the event free.
This will help increase attendee volume and boost numbers.
So how does this work you might be wondering?
Well, let's say you sell software and your audience is ecommerce store owners. You could host an event called the "Ecommerce Growth Summit" bringing in speakers/experts from around the world to teach attendees.
The speakers are usually looking to increase their own exposure so this kind of event becomes a no-brainer for them, and the attendees get some awesome training and insights free of charge.
When it comes to promotion, this should be done by the speakers themselves. When we did the Om & Bass event back in 2019, we realised the speakers had a collective reach (across their social media channels) of over 1 million people.
We then provided them all with email copy, and social media copy to easily promote the event to their followers.
This collective, cross-promotion resulted in over 10,000 signups in less than 30 days without any money spent on ads.
This can work in almost any industry from advertising…
To chronic pain and rehabilitation…
The Blog Boomerang Strategy
–
££
Okay, so now we're getting into some paid strategies, but I promise you, if you do this right, you'll be miles ahead of the competition. This is a strategy we actually use ourselves to generate high quality leads and sales each month.
The problem with most advertising is that it's spray and pray…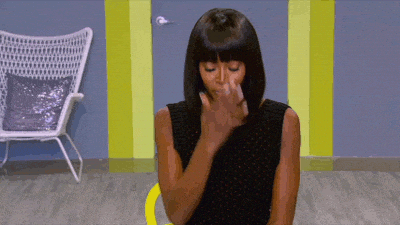 Businesses try to use platforms like Facebook or Instagram to target people based on their interests and get them to convert or buy.
The problem with this approach is that a lot of this data isn't entirely reliable, and it can take a lot of experimentation to find the right audience stack, and a message that resonates.
Running conversion campaigns upfront can also be expensive due to the higher CPC (cost-per-click) often above £1 depending on your industry/targeting.
The blog boomerang strategy involves promoting a blog post to a broad audience with the "traffic" objective. This means you can get clicks for as little as 5p – here's an example from one of our campaigns:
However, the blog itself should be the bait to calling out the RIGHT audience. You can then retarget that audience with a very specific message making them much more likely to convert.
I always like to give the example of car dealerships who often run conversion based ad campaigns showing fancy cars.
The issue with this approach is that cars have "sex appeal".
So there's a good chance people will click even if they have absolutely ZERO intention (or money) to buy.
The best way to get around this is to create a piece of blog content that ONLY your ideal customers would want to click on
In other words, you need to make content that speaks specifically to the buyers; not the browsers.
Let's take this example of the dealer and say for example they wanted to sell more used Honda's.
Instead of them posting photos of fancy Type R's racing around a circuit.
They could create a blog called
"5 Things You NEED To Know Before Buying A Used Honda"
The reason being is that the first example will probably attract anybody who likes cars.
Regardless if they actually want to buy one or not.
However, the blog post example is speaking directly to someone who already wants to buy a used Honda.
Let's be honest, it's very unlikely you'd click on that article unless you were thinking of buying one.
The premise here is simple…
Advertise a blog post that speaks into a particular problem your customers are having or concern they have
2. Retarget those blog visitors with a very specific offer with the "conversions" objective. The key is to make the offer or call to action relevant to the blog they initially visited to.
3. Retarget the people who visit the offer but don't sign up with some social proof to help alleviate their concerns and build trust.
The Omni-Channel B2B Marketing Strategy
–
£££
This strategy is similar to the blog boomerang strategy mentioned above, however it involves scaling across multiple channels.
Take this example from Payroll software company Payfit.
They run Google Search ads targeting high-intent keywords like "payroll companies" or "best payroll software"
This ad then sends visitors toward a landing page designed to entice people to book a demo.
However, in industries like this, there is usually a lengthy buying process so they understand only a small percentage of people will convert on the initial interaction.
As such, they then retarget those visitors with pain-solution based messaging to stay front of mind.
Failing that if people still don't convert, they will start retargeting with testimonials or case studies as mentioned in the Blog Boomerang strategy above.
This helps to build trust/credibility and alleviate any final concerns/doubts the buyer may have before signing up.
Bonus Tip:
A little bonus tip you can implement when running paid ads that aren't converting is to implement a quiz onto your page.
People are more likely to fill out the quiz because it's less commitment (ie they don't have to hand over their contact details and risk being hounded by a sales person). Here's an example screenshot from one of our blogs below:
This quiz can then provide you with some great insights into the visitors coming through to your page and help you adjust your messaging accordingly to ensure it's accurately speaking into their pains/desires.
How To Pick The Right B2B Digital Marketing Strategy
By now, you should have plenty of ideas to begin creating a powerful digital marketing strategy.
However, it's important to only pick and focus on one of these at a time.
The reason most businesses fail to gain traction from their marketing is because they're trying to spin too many plates at once. As a result they're not able to give the time, money or attention toward creating at least one core acquisition channel.
Unless you have the money and resources to build out multiple acquisition channels at once, keep the focus on one.
Want Better Results From Your B2B Marketing Strategy?
Book your FREE digital review today and we'll record you a personalised video going through your website, showing you how you can generate more website visitors and then turn those visitors into paying customers.
Latest posts by Tom Peyton
(see all)