Last Updated on April 26, 2021 by Elevate Digital
The online education and online course market is expected to be worth a whopping $300 BILLION by 2025!
However, with so many online courses out there (in almost every topic imaginable)
How on earth do you make yours stand out from the noise, and not come across desperate or needy…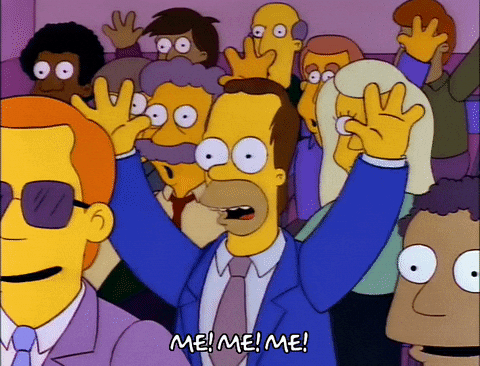 Not to mention doing all of this whilst still ensuring profitability…
Especially when you have online course marketplaces like Udemy selling courses for £20 a piece!!
After all, chances are if you've put a lot of time and energy into making the course…so you probably want to see some decent returns.
Well my friends, here are 10 powerful marketing strategies for your online course that will help you generate more sales.
1. Speak On Podcasts Or Other Blogs In Your Industry
Trust is going to be a huge factor when it comes to people buying your online course. One of the fastest ways of building this trust is by tapping into an existing audience by speaking on podcasts or doing interviews on blogs.
Identify influencers or thought leaders with podcasts/blogs in your space and ask if you can share some value or tips with their audience.
This is also a great way to build credibility and establish you or your brand as an authority in your space.
2. Use Free Modules As A Way To Generate More Leads
Most people simply aren't going to buy the first time they see your offer.
That's why offering people a free module can be a great way to demonstrate the value on offer in your course without asking people to pay straight away.
However, you'll want to make sure your course is structured in a way that leaves the student feeling excited after each module and compelled to carry on learning.
3. Utilising A Lead Magnet Or Tripwire Offer
A lead magnet or tripwire offer can be a great way to generate more leads for your online course upfront.
In a nutshell, a lead magnet is free resource (ebook, checklist, training webinar) that you can offer potential customers in exchange for their email.
The key here is to make sure the lead magnet solves a very specific problem for your audience and isn't generic. After all, nobody wants to have their inbox filled up with more cr** they don't need.
Webinars are a great lead magnet to offer for online courses as they can educate your audience and demonstrate authority, whilst also building desire.
A number of our clients have scaled their online courses to well beyond 6 figures in sales using a simple webinar funnel.
A tripwire offer on the other hand is typically a low value paid offer (think £7 – £97) which can act as a taster product before people enrol in your full online course or program.
Again the key to both of these methods though, as mentioned above is that your lead magnet or tripwire offer need to solve a pain for your potential customers and most importantly leave them feeling excited about engaging further.
Otherwise, you'll struggle to generate any sales on the backend.
Want More Online Course Sales?
Book your FREE website and marketing review today and we'll record you a 15-minute personalised video showing you how to start generating more leads and sales for your online course.
4. Tap Into Your Existing Network Or Email List
If you already have an existing customer base or email subscriber list.
Please do not neglect this when it comes to marketing and promoting your online course or program.
Marketing to a warm audience will always produce better results than trying to sell it to a cold audience who don't already know, like or trust you.
Creating an email marketing campaign in your CRM or autoresponder can be a great way of doing this.
5. Using Paid Advertising To Generate Leads For Your Online Course
Paid advertising can be a phenomenal way to generate leads for your online course.
Just whatever you do, don't try to sell your course in the ad itself…
After all, we're subjected to thousands of ads a day, so if you're just trying to promote something, most people will switch off!
Instead, focus on driving people to a lead magnet (as mentioned above) that solves a specific pain for them (related to your course).
Paid advertising can also be used to run re-targeting campaigns specifically to people who checked out your course/website but didn't buy.
In this case, you may want show them re-targeting ads with clients case studies or testimonial videos to help increase trust and build certainty in them being able to achieve the result they're looking for.
6. Using Email Marketing To Nurture Leads & Turn Them Into Buyers
Once you've started to generated leads for your course, whether through lead magnets, free modules or any other method.
You'll want to make sure you have an automated email follow-up sequence that goes out to leads.
This can again help to build trust and credibility over time.
In fact, you'll find that the majority of people won't buy first time around, but they'll buy overtime, and ONLY when they trust you enough.
So whatever you do, please don't skip this step if you're generating leads as it is an extremely important component for turning those leads into buyers.
7. Partner With Other Sites And Bloggers Who Have Audiences In Your Area Of Expertise
As with speaking on podcasts, finding other businesses/blogs who already have an audience of your ideal clients can be a fantastic way to fast track your success.
Reach out to them and see if you can arrange a mutual agreement that benefits both parties.
8. Using A Blog To Rank Your Online Course Higher In The Search Engines & Drive Potential Customers To The Site
Blogging is still one of the most underutilised strategies to driving highly targeted traffic to your website.
Just like the blog you're ready right now, creating blog posts on specific topics (that you know your audience may be searching for online) will help you appear in the search engines.
Meaning you get to attract potentially thousands of your ideal customers to your website each and every month for FREE.
A well-written content marketing and blog strategy also allows you to build trust and credibility with your audience before expecting them to buy from you.
9. Affiliate Marketing
Affiliate marketing can be an extremely powerful way to marketing and selling an online course.
Similar to forming strategic partnerships, affiliate marketing is about finding people who already have built an audience of your ideal customers.
And offering them a commission for every customer they successfully enrol into your online course, making it a win-win for both parties.
There are also a number of tools out there that make this super-easy to track; allowing your to have multiple affiliates and give each their own dashboard with a trackable link to monitor their sales and payouts.
10. Using An Online Course Marketplace
Whilst we wouldn't recommend this option for the long-term, using an online course marketplace like Udemy can be a great place for starting out and getting some initial reviews/feedback
Since Udemy get a cut from each course sold, they will actively help promote your course to their marketplace.
However, due to this fact and given the courses are typically extremely low priced, it can be very difficult for this to become a lucrative or profitable channel in the long-term.
So there you have it guys! 10 effective and proven online course marketing strategies to help you generate more leads and sales for your course or program.
If you'd like more personalised advice for growing and scaling your online course sales and enrolments, be sure to book your free website & marketing audit below:
Want More Online Course Sales?
Book your FREE website and marketing review today and we'll record you a 15-minute personalised video showing you how to start generating more leads and sales for your online course.
Latest posts by Tom Peyton
(see all)