Last Updated on August 23, 2021 by Elevate Digital
The internet is more than just a place to find the latest celebrity gossip and view funny kitten videos. It has become a global phenomenon that can be used as an effective marketing tool for businesses of all sizes.
You need not spend exorbitant amounts on advertising when you have access to free or cheap methods like social media, blogging and video marketing. This article will show you how digital PR can help your business grow in today's competitive marketplace (even as a smaller business with compartively small budgets).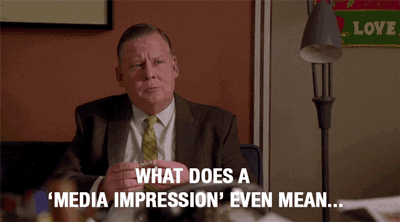 So what exactly is Digital PR & how is it different from traditional PR?
Digital PR is a type of public relations that is focused on utilising social media and other digital channels to promote your business. It uses the same marketing principles as traditional PR but differs in its delivery and ability to more easily track/attribute tangible outcomes such as sales, traffic and organic rankings.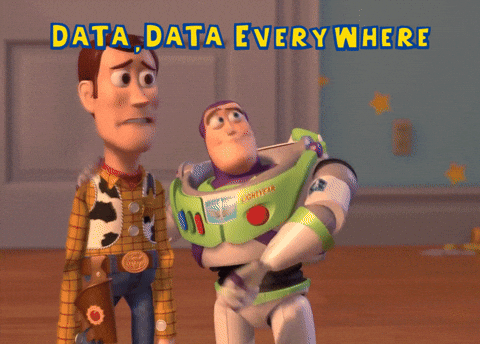 Traditional PR has typically been an important part of doing business for some time but it has not yet found the best means to utilize these channels. It can also be very difficult to track and relies more on tracking media mentions. Digital PR bridges this gap by taking advantage of social networking sites, blogs, media publications, podcasts and other online avenues to reach your audience where they already are.
SEO & Digital PR
There's a lot of confusion as to where Digital PR falls in the realms of marketing.
Even though Search Engine Optimisation (SEO) & Digital PR are usually mentioned in the same breath. They are NOT the same thing, but like most marketing activities, they work best when they're viewed from a holistic standpoint.
In fact, one of the best things about digital PR is that it can have a very a positive impact on SEO and organic visibility (when done right…)
The biggest missed opportunity with most PR stunts or campaigns is they have no piece of website content to link to; just a piece of creative or social media post.
Whilst this can be great for brand awareness, it doesn't do much for you SEO.
However, when you combine SEO with Digital PR and can create link-worthy content before hand (a blog post, a fun one-off product or some sort of web-based app) you can attract potentially hundreds of high quality links to your website from media publications. This in turn can help to boost your domain authority and make it much easier for you to begin ranking for your target keywords.
What Is Newsjacking & Reactive PR?
Newsjacking (sometimes referred to as reactive PR to to the need to respond/react quickly to a news event) is a term that can be used to describe the act of capitalizing on breaking news in order to connect with an audience and draw attention to your brand or product.
It has become such a powerful marketing tool for businesses of all sizes because of how easy it is to share content these days. This sharability factor means that even small brands with zero-budget can end up having a piece of content that goes "viral" by taking a funny, unique or highly relatable stand on something.
This is usually done by quickly jumping on a trend or making reference to a unique event as it happens…
Examples Of Digital PR & Newsjacking Campaigns
One example of Digital PR and Newsjacking in the corporate world is when Nike released an ad that acknowledged the 2012 Olympics.
The key here is timing and relevancy…
The Olympic Games were coming to London so there was already a lot of talk going on about it. There was also some controversy over whether they were being held in the right location. The ad acknowledged these issues with a tongue-in-cheek, satirical video. It gained many shares and views online thanks to its clever dialogue and originality.
How To Create A Successful Digital PR Strategy
It's no surprise that digital PR is becoming such an important part of doing business in the modern era. The internet is a powerful tool and if you're not utilizing it, you're missing out on a lot of potential exposure. It can be very overwhelming to try to incorporate a digital PR strategy so we've provided some tips below on how to create one.
1. Identify your audience
Before you can create a successful digital PR strategy, you need to first identify your audience. Discovering who your audience is will help you create a message that speaks to their needs and interests. You should take the time to interview followers to find out what kind of content they are interested in as well as how they like to receive information. You can also research the groups that are most closely related with your business and target them with messages that will resonate with their desires.
2. Listen to your audience and identify online influencers/publications
Listening is critical – keep your ear close to the ground of those in your target audience. Get on Twitter and follow relevant that your audience would be following. Observe the language they use, the things they engage with and the things they share.
BuzzSumo is a great tool that can help you find the most shared content on any given topic. In order to reach your desired audience, it's also important that you identify key influencers or media publications who your audience would likely be following. This will become essential for point number 4 and 5.
3.Brainstorm ideas and find unique angles to grab your audiences attention
One of the best ways to create a successful digital PR strategy is by brainstorming ideas and finding different angles that will grab your audiences attention. Here are some tips to help you think of new ideas:
1) Look at other campaigns that work or utilise platforms like BuzzSumo & Google Trends
2) Brainstorm a list of potential angles on current events or trends topics
3) Write down any thoughts, reactions, or questions that come to mind about this topic
4) Identify people with something in common with your business and potential customers
5) Reach out to current customers for their feedback and advice
6) Engage in conversations around the topics they are passionate about
4. Develop a plan for your digital pr strategy, including how you'll measure success
Creating a successful digital PR strategy is about much more than just generating content. It's about creating a campaign that has the potential to grow and reach your desired audience. As mentioned above, you'll want to create a piece of content on your website so there is something for publications to link back to. Then decide on the key metrics, you'll be tracking in order to measure success. For example, links generated, media mentions, shares, traffic increase, sales increase, etc…
You'll also want to plan how to distribute your content to give it the maximum chance to get media mentions.
But this doesn't just mean what platforms you'll be posting your content on, but also getting it in front of the RIGHT people who have the leverage and reach that you don't.
5. Distribution – Outreach with discipline and consistency
The missing ingredient for most great pieces of content is distribution and knowing how to distribute effectively.
Establishing relationships in advance with journalists, bloggers or influencers in advance can help increase the probability of being featured on their websites, publications or social media.
You should also start by following them on social media, commenting on their posts, and engaging with them when they're live on their channels.
When the time comes to reach out and you have something to share with them, remember these people receive a LOT of pitches each day; so you need to make yours stand out from the rest. Use captivating subject lines (when sending email) and get straight to the point.
The key to success here, lies in this consistency, so don't give up at the first hurdle or rejection. Keep going until you get people sharing or talking about your content.
6. Measure progress regularly so you can make adjustments as needed
There are many ways to measure the success of your digital PR campaign. Most mainstream brands simply measure their brand sentiment or brand mentions.
But for smaller businesses looking to gain traction, you'll want more than that. As mentioned before, Digital PR can also work wonders for your SEO and organic visibility. So it's critical you measure your progress each time, and identify areas for improvement at every stage of the plan, from content to distribution.
Benefits To using Digital PR In Your Business
Digital PR can be an incredibly powerful tool in the right hands, and often, it's less expensive than traditional methods of marketing. Here are some benefits of why you should consider utilising Digital PR in your business:
✅Helping to generate brand awareness and increased exposure for your company
✅It's inexpensive and has rapid results
✅When done right it can significantly boost your SEO leading to more traffic and sales
Digital PR is a lot more than just generating content. It's about creating campaigns that have the potential to grow and reach your desired audience at scale.
The long-term benefits are in increasing your organic visibility and consequently increasing your sales and profits.
Want More Exposure For Your Business?
Book your FREE digital review today and we'll record you a 10 minute personalised video of your website showing you how to start generating more organic traffic and most importantly, how to turn more of those visitors into leads and sales