Last Updated on June 6, 2021 by Elevate Digital
Picture this: you, wandering the allegorical desert of marketing, see the dark clouds rolling in and spot opportunity.
You bring forth a container with a small opening to catch as much water as possible, but only result in filling up a portion of the container….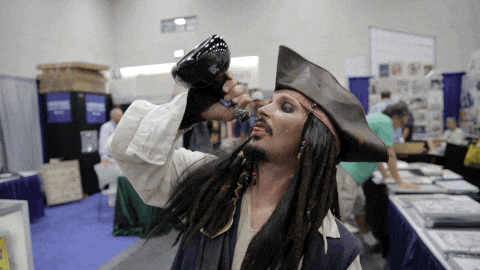 What you lack, my friend, is a funnel.
Full Funnel Marketing
While it is obvious that you can't expect raindrops to magically drift into a small opening, the same can be said for customers. Full funnel marketing is a way to imagine this process of developing potential customers into actual customers through marketing. There are three main steps of this model:
Awareness

: This is the first, widest part of the funnel. This is where the brand tries to reach as many people as possible.

Consideration

: This narrower section is where audiences start to consider purchasing your product or service, moving beyond mere awareness.

Conversion

: Finally, this is where potential customers are converted into actual customers.
How to use it at each stage of the buyer journey
Full funnel marketing is only valuable if it is used along each stage of the buyer process. When using this model, marketers should be conscious of their marketing strategy through each stage. 
For example, if an advertiser only focuses on brand awareness and not on getting potential customers to consider purchasing their product, it will be much harder to attain conversion. The key here is to develop people along the process, working with them and finding the right strategy to each stage.
Why to get the marketing right at each stage of the funnel
Now, suppose a strategy does "account" for each stage, but fails to get the marketing right on the level of conversion. Well, a leaky funnel isn't really a funnel at all. 
Fine tuning marketing strategies for each stage is crucial. If a marketer successfully builds brand awareness and gets potential buyers to consider purchasing their product, but has built a wonky or confusing website where purchases are actually made, the overall strategy could fall flat. This business didn't get the messaging right across all three stages.
Eventually, with the right tools and strategies involved in full funnel marketing, businesses could potentially turn a desert into a lush oasis. The trick is in understanding the movement and development of potential buyers as a larger process with distinct stages, all requiring their own marketing strategies.
Leaky Marketing Funnel?
Book your FREE website and marketing review today and we'll record you a 15-minute personalised video showing you how to skyrocket your sales and signficantly increase the returns from your website and marketing.
Latest posts by Rich Francis
(see all)