If you're looking for unique ways to increase sales online, you're in the right place my friend.
See on one hand, it's never been easier to get your business online and start marketing your product or service.
But on the other hand, there's more competition than ever before, so you really need to stand out in a way that turns heads…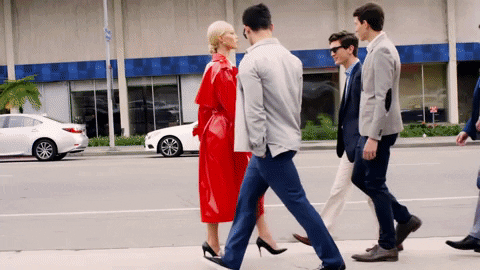 Here are 5 unique ways to increase your sales online so that your customers will gravitate toward you and your competitors…well, they won't even know what's hit them!
1. Speak At, Partner With Or Host Online Events
After the global pandemic and lockdown of 2020, more and more people have been attending online/virtual events.
Online events are set to grow significantly over the coming years with lower costs to organisers and far greater accessibility for attendees.
If you can find the right event and the right audience to collaborate with, this can do wonders for your brand exposure and sales.
Another option here is to create your own…
We recently helped a client create an online event that generated over 5,000 leads in under 30 days with ZERO spend on ads, not to mention providing an additional revenue stream for the business.
You can check out our video on this below:
2. Start Or Join A Thriving Niche Community
Another unique way to increase your sales is by tapping into online groups and communities.
This can be an incredible way to instantly access an existing pool of your ideal customers.
There are online Groups for almost every topic/industry imaginable; from Menopause Support Groups to Architects & Designers all the way to Model Boat Enthusiasts.
When you find and join the groups relating to your niche or industry, you'll have direct access to sometimes hundreds of thousands of your ideal customers.
By hanging out in these groups, answering people's questions and becoming known in the community; you'll quickly become recgonised as an authority in the space.
This not only opens exciting opportunities for partnerships, podcasts or speaking gigs, but can also generate huge awareness for your brand, thus leading to more sales.
If you're up for a challenge, you may even consider building your own Facebook or LinkedIn group from scratch. This article by Buffer explains how you can build your own online community today.
3. Build A Tribe & Create An Ambassador Program
Some of the fastest growing businesses in the world today have outsourced their marketing to their customers.
Sounds crazy right!?
But it's exactly what companies like Gymshark (recently valued at over 1 BILLION) have done to skyrocket their sales.
Creating an ambassador program is very similar to affiliate marketing, although with more emphasis on creating a community.
The best way to do this is by rallying people around a common goal or against a common enemy.
An example of this might be a home decor brand that creates a tribe of interiors designers/home lovers who are against bland and boring interiors.
They then offer them the chance to be an ambassador of the brand, giving them free products, exclusive discounts, plus an affiliate link meaning they can make a commission.
In exchange the ambassadors will be asked to create content with the brands products and help to promote by tagging the brand in their posts.
This means the company effectively get an ever-growing remote sales & marketing team who is helping to create content AND sell the product for them.
4. Newsjacking – Digital PR Exposure
Newsjacking can be an extremely powerful way of getting viral attention and exposure for your brand.
What Is Newsjacking?
In a nutshell, newsjacking is a form of Digital PR. It happens when a brand takes a recently trending topic and create their own (often humorous) unique spin of this story. The result is they get caught up in the ensuing media/public attention which can work wonders for brand awareness. The trick here is to find the right topics/stories/situations early enough to get recognised before the masses catch wind.
Here's an example from Coca Cola GB after the birth of the Royal Baby
Newsjacking is very much a game of timing and understanding both culture and your own audience.
When done right, even the smallest brands have a chance of getting huge publicity that can skyrocket their sales.
5. Create A Digital Resource or Tool For Your Industry
Creating a digital resource for your industry can be a phenomenal way to generate tonnes of traffic, awareness and residual sales for your brand.
Another option here if you have the budget is through the acquisition of existing tools/resources than can become an entry point into your core product/service offering.
An example of this would be Neil Patel's tool Ubersuggest…
For context Neil Patel runs his own Digital Marketing Agency and Ubersuggest is a free SEO tool that Neil uses as a way to generate huge amounts highly targeted traffic to his own website and brand.
On our website, we have a Return On Ad Spend Calculator. We created this as we know it's commonly searched for by people who are running (or looking to run) PPC campaigns.
This makes a great bridge for the people who may need additional help improving the returns of their advertising campaigns.
Start increasing your sales online today!
If you implement even ONE of these ideas this year, whilst keeping your customer front of mind; you'll be well on your way to turning your businesses into a sales machine.
Oh, and if you're still hungry for more unique strategies; here are 5 of the best alternative marketing strategies that can really help seperate your business from the compeition!
Want personalised advice on increasing your online sales?
Book your FREE digital review today and we'll record you a 10 minute video looking at your current strategy and suggest some ways you could significantly increase your results!
Latest posts by Tom Peyton
(see all)