Last Updated on January 21, 2021 by Elevate Digital
I spent 10 years working in the automotive industry and this ALWAYS blew my mind…
Franchised car dealerships just don't get the marketing support they need from the manufacturer when it comes to hitting targets…
Yet the manufacturer still continue to apply the pressure and pile on sales incentives…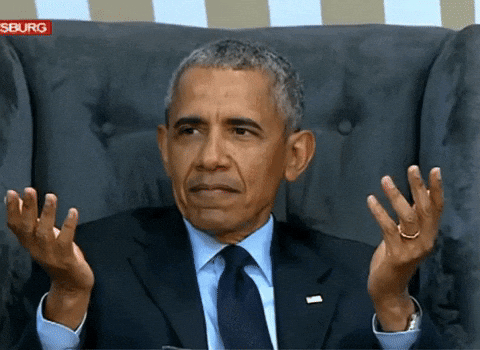 Not to mention the independent dealers who typically rely on word-of-mouth or local listings to sell cars.
Whilst all of the above might work, it's not going to create the kind of results ambitious dealers are looking for.
Here's the thing…
You probably already know that utilising social media and digital marketing campaigns could significantly increase sales right?
But how do you do that without wasting a tonne of money…
The problem is, there's a scary amount of misinformation out there for car dealers about how to market effectively; especially without just throwing money blindly at ads.
So what usually happens is the dealer marketing team will try something, get poor results, and then go back to what they were doing before…
I want to change that for you today by exploring some methods that can help you find and target the serious buyers on social media and get rid of the tyre kickers!
Want To Generate More Car Sales From Online Advertising & SEO?
Book your FREE digital review today and we'll create your own personlised growth plan
We're going to dive into two little known methods here that can significantly increase sales:
The Buyer Boomerang
The YouTube Buyer Finder
I've made this guide with the assumption you or your marketing team already has a basic understanding of the Facebook/Google Ads platform.
If not, don't worry! Both Google & Facebook have handy free training platforms that help to walk you through the basics. So if online advertising is completely foreign to you, I'd suggest going through these training before continuing.
If you're fairly experienced with online advertising though, I've also listed a table of content below if you want to jump ahead to a particular area.
Table Of Contents
We've designed this guide to be suitable for all levels of knowledge. Feel free to jump ahead to the relevant section if there's one you want to focus on.
How Car Dealerships Can Use Facebook Ads To Find Buyers,
Not

Browsers
Step 1: Create a polarising piece of content for your dealership
The problem with cars is that they often have "sex appeal".
Meaning people will often engage with car images or videos even if they have absolutely ZERO intention (or money) to buy one.
The best way to get around this is to create a piece of content that polarises your audience.
In a nutshell, you want to create something that speaks specifically to the buyers; not the browsers.
The usual tendency for car dealers here is to only create content that is really attractive; instead of content that actually helps to identify potential customers.
Let's say for example you wanted to sell more used Honda's.
Instead of posting pictures of new arrivals or fancy Type R's.
Try creating a blog post with something like
"5 Things You NEED To Know Before Buying A Used Honda"
The reason being, the first example will probably attract anybody who likes cars, regardless if they want to buy one or not.
On the other hand, the blog post example above is speaking directly to someone who already wants to buy a used Honda. It's very unlikely you'd click on that article unless you were thinking of buying one.
Step 2: Set up your Facebook re-targeting pixel
If you've already got this set up, you can skip straight to step 3.
If not however, here's a handy guide from Facebook about how to do this.
It's a relatively simple that only takes about 5 minutes to do, but it will require somebody in your dealership to have access to the back-end of your website. Otherwise your developer or site admin should be able to help you with this.
In a nutshell, the re-targeting pixel allows you to re-target people who have already visited your website or engaged with your content on social media.
This allows you to tap into a warm audience who have already expressed an interest.
But as we talked about earlier; not all interest is created equal…
The first part of the Blog Boomerang has the purpose of building an audience of people who are actually interested in buying a car; not just people who like cars.
Step 3: Laying out the bait and filtering out your audience
To begin with, you'll need to jump into your Facebook Ad account and click to create a new ad:
If you get the quick creation popup, just click "switch to guided creation" at the top right of the window:
Next you'll want to choose "Engagement" from the Ad type section:
The next screen is where you'll setup your targeting.
Whilst you might usually dive into some advanced targeting, at this stage we want to keep it relatively open.
The only thing I'd suggest changing here is the location, so you're reaching buyers who aren't miles away.
Ideally you want to get your audience size between between 2 million and 10 million people.
I'd suggest starting your budget at around £10 per day and let it run for at least a month here whilst your building out your audience.
Step 4: Creating a custom audience and weeding out the tyre kickers
Once your blog post has gathered over 1,000 visitors, you'll be able to create what Facebook calls a custom audience.
This is how you'll be finding and honing in all the people who are genuinely interested in buying a new/used car (or whatever you original content piece was about)
Need Help Building Our Your Dealerships Killer Ad Campaign?
Book your FREE digital review today
In order to do this you'll need to create a custom audience.
You can do this by logging into your Facebook business manager account, click the dropdown menu, and selcting "Audiences" under the assets sections.
Once you click on the audiences tab, you'll want to create a new "custom audience" using your website as the audience source
You can do this by following the steps below:
At this stage, you'll need to click the dropdown and change it from all pages to "People who visited specific web page" and enter the link of the blog post you used earlier.
When you see the screen above titled "Create a website custom audience", click the dropdown and change it from all pages to "People who visited specific web page" and enter the link of the blog post you used earlier.
Then just name your audience (ie used car blog post visitors) and click the create audience button.
Step 5: Running an ad campaign to your new list of targeted buyers
Now that you've got your warm audience, all that remains is to run a promotional Facebook Ad as usual.
Feel free to experiment with the ad types/objectives but ideally you'll want to run a conversion based campaign here.
The only difference this time around is when you're in the targeting screen, you'll want to select your new custom audience. This should now show up in the section below:
And there you have it! You're now able to show ads ONLY to the people who have been pre-screened and pre-qualified.
This boomerang method has been proven to significantly increase conversions and reduce overall cost-per-lead! It also works great in conjunction with other forms of re-targeting campaigns!
Using YouTube To Find The Right People At The Right Time
Creating a hyper-targeted YouTube/Google Ads campaign for your car dealership
You may have used Google Ads in the past, but what a lot of people don't realise is they can actually be used to target YouTube videos!
This is an incredibly underutilised advertising method, especially among car dealerships.
Imagine being able to target people who are watching a video about "New BMW 3 Series Review" or "Things To Look Out For When Buying A Used Car"
Not only that, but also narrowing that audience down to a specific area or location!
Hell, if you really wanted to be cheeky, you could even run ads over some of your competitors videos!
Using YouTube Pre-Roll For Maximum Impact
A YouTube Pre-Roll Ad is one of the adverts that shows at the start of a video.
Very often, these are very poorly targeted so people will click skip straight away.
But if you can find the right video to target and then hit people with an irresistible offer; you'll be blown away by the results!
For maximum impact here, you'll want to get a video created.
It could even be one you record in the showroom or out in the forecourt.
For step-by-step instructions on how to set up your YouTube Pre-Roll Ad Campaign, you can check out our guide here
So what is the
best

paid advertising strategy for car dealerships?
As with most things when it comes to marketing; there is no one-size fits all approach here.
However, there are definitely some core principles you can follow to help skyrocket your new and used car sales.
The biggest challenge for most dealers will be in reducing wasted ad spend. This ultimately comes down to filtering out the browsers from the buyers as mentioned above.
By using this more strategic approach and picking the right channel for each stage of the buyer journey, you'll reduce your overall CPA (cost-per-acquisition) and boost your returns.
So whilst there isn't one particular marketing or advertising strategy for dealerships; both Facebook and Google Ads can help to significantly increase your sales initially.
SEO is another great option for dealerships but we'll cover that in another article!
So there you have it! Two little known methods you can utilise to skyrocket your car sales using paid advertising and destroy those targets!
Just make sure you implement these before your competitors do!
Oh, and if you'd like our help or a review of the current digital marketing strategy for your dealership. We'll record you a 10-20 minute video reviewing your entire and giving you practical tips and suggestions on how you can generate more leads and sales.
Latest posts by Tom Peyton
(see all)