Last Updated on June 15, 2021 by Elevate Digital
Who still uses email for marketing? This is 2021, the age of Instagram and TikTok! No serious marketer still uses that old thi– *ding* Oh, wait, hold on. Just got an email.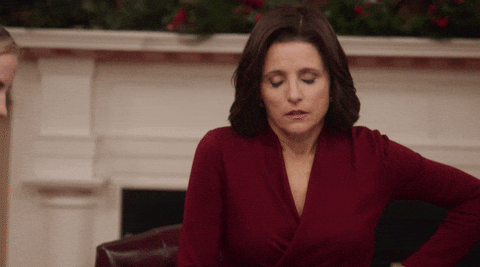 Even though we love to hate on technology that isn't "disrupting" anything, email is so deeply embedded in our daily rhythms that it has lost its glamour and receded into the background.
This doesn't lessen the importance of email in marketing. If anything, it makes it even more crucial.
However, because email has been around for so long, the landscape of email marketing has become perilous. Across the plains of cyberspace lie dreaded spam filters, waiting to catch any unsuspecting marketer. Weary travellers have been known to disappear altogether — sometimes without even knowing — into the blacklist abyss. The landscape has been known to change so frequently, marketers make the dangerous journey only to find out that their destination no longer exists.
It may seem too risky, but if done correctly with the right insight, email marketing can skyrocket your market ROI, while providing a more stable and personal relationship with customers.
Table Of Contents
We've designed this email marketing guide to be suitable for all levels of knowledge. Feel free to jump ahead to the relevant section if there's one you want to focus on.
Why is email marketing so important?
Everybody loves numbers, so here a few:
In 2020, 306 billion emails were sent and received each day, with that number set to increase to 319 billion per day by the end of 2021.
In 2019, the return-on-investment of email marketing was around $40 for every ONE dollar spent on email marketing.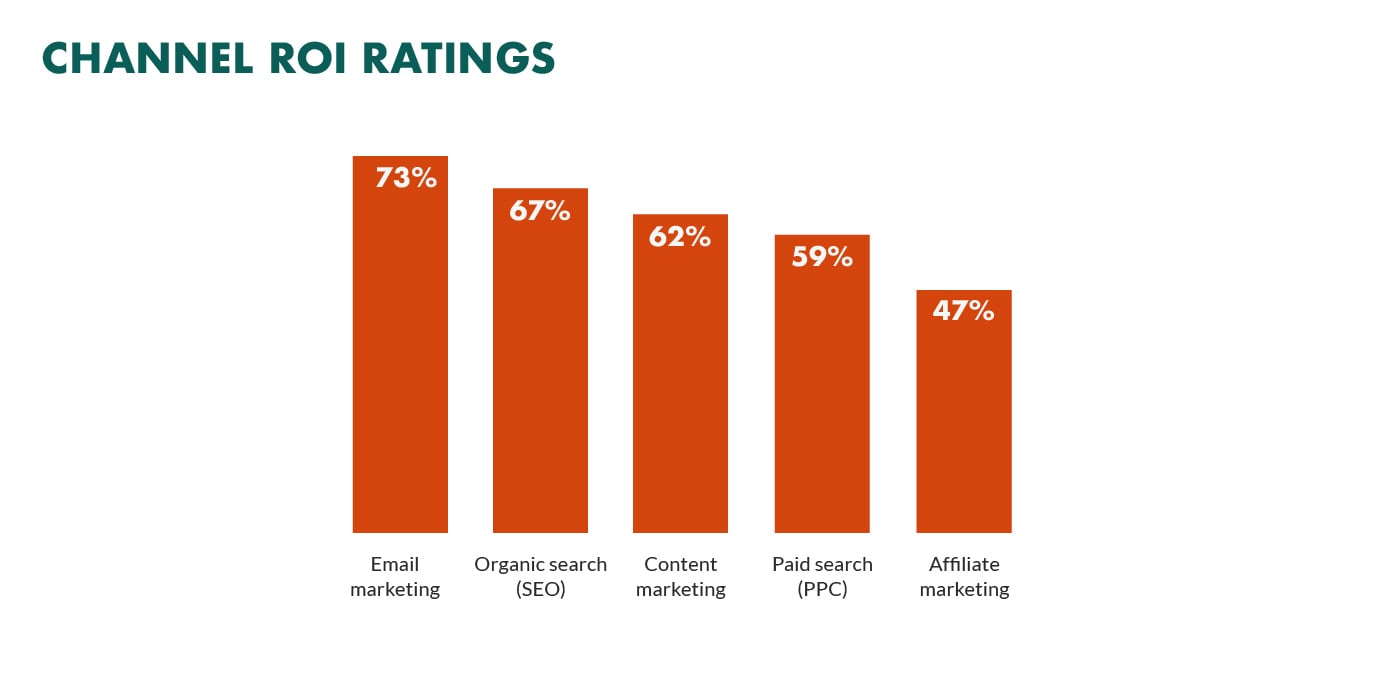 The caveat is these kind of returns are only possible when email marketing is done right – progressing the relationship and building trust with potential buyers (NOT spamming them!)
To get more personal, how often do you check your email throughout the day? In 2019, 52% of workers checked their email every few hours, with an additional 40% checking even more frequently. While contemplating the deletion of social media is a common aspiration these days, deleting email isn't quite so in vogue.
What exactly constitutes email marketing?
Email marketing can be a little vague because it includes ALL communication between your business and contacts through email. Be it newsletters, promotions, simple correspondence, or customer service, email is a point of contact with your company and should therefore be seen as a worthy component of your marketing strategy.
There are also a few primary types of email marketing campaign to be aware of though.
Here's 3 of them…
Triggered Emails: These are emails sent out from a marketing automation tool or CRM based on user engagement. As such, they can have very high open and click-through rates due to the timeliness and relevancy of the email. An example of this, could be when a subscriber visits a product page or specific service page, but leave without buying – so they then receive a special offer to help nudge them over the line. Strike while the irons hot as they say!
Autoresponder/Welcome Emails: Autoresponder emails (AKA the automated sales machine) can be setup using most email marketing software out there. The idea is that you will create a series of emails that go out over the course of several weeks or months. They are triggered upon somebody signing up for a lead magnet on your website or registering for an offer. The simple fact is, most people won't be ready to buy from you on the first interaction. As such, these emails are designed to build trust over time, demonstrate credibility and progress the relationship further until the customer is ready to buy. The great thing about these is once you set them, they require very little maintenance (other than occasional A/B testing to optimise) And when done correctly, these email sequences can generate hundreds of thousands in additional revenue every year. Especially if you're already running SEO or paid advertising campaigns!
Newsletters/Broadcast Emails: These emails will typically be sent out manually and respond to current-events or new events taking place in your industry. The key here is to make these fun and relevant for the customer. They should take into account your customers goals/desires and speak into them. Despite the name, please don't use "newsletters" to just tell potential customers "news" about your business…chances are they really don't care!
However, it's all well and good having a nice, well-rounded email marketing strategy, or setting up an automated follow up…
But if nobody is opening or clicking these emails, it won't do you much good!
So let's get into how to increase your chances of getting seen, read, and most importantly – acted on!
Tips to increase email open rates
Naturally, if a user doesn't open your email, it doesn't help anyone. Luckily, there are many ways to increase your open rates.
Be sure they can see your email: Admit it, we all hate spam, but what differentiates your email from spam? Most of the time, it isn't a person, but an algorithm, that is making this decision. One way to get around spam filters is to get approved by a 3rd party (for a fee, of course) that allows your emails to pass through spam filters.
Sending Triggered emails: Triggered emails are those that are automatically generated and sent because the user did something, like purchase a product, sign up for a service, or join a reminder/watchlist for something. These emails have a much higher open rate because they are directly related to what the user was doing.
Clean up your sender name and subject: Would you be thrilled to open an email with the sender name looking like a robot sent back in time to terminate someone? At least try to sound human and inviting. Additionally, this can be a good place to work on building up a recognizable brand. Why have an autogenerated sender name and address when you can have your own brand?
Tips to increase email click-through rates
It is one thing for customers to see your email, but do they click and interact with it? In addition to adding engaging content, such as GIFs or interesting copies, here are a few more tips to increase your click-through rate.
Know your contacts: If you are marketing dog food, why would you try sending emails to people who don't indicate that they own dogs? Here, knowing your customers is half the battle. If you know some users on your contacts list have dogs, make sure you segment your contacts, meaning that you categorize your contacts based on interest or qualities instead of having them all in one big list. This assures that you send relevant information.
Optimize for devices: You can spend a lot of time making your emails beautiful, but if it isn't optimized for mobile or for certain email clients, it can get unrecognizably butchered, making your users swipe away in horror. Make sure that your email is viewable and pretty throughout all devices and email clients.
Know what time is best: While it varies based on the target audience, there are discernible days and times of the week where people interact with emails most. Generally, the best time to send an email is around 10 am and the best days are Tuesdays, but this also varies based on the content (sometimes we just don't like productivity emails early in the morning).
Collect good metrics: All of the above tips can be further customized and honed to your own needs by collecting your own data. Ultimately, you will know your own customers better than generalized statistics, so you should take care when choosing your email service, as it could come with valuable tools that analyze all of these rates, giving you the best information.
But wait!
Before you start celebrating your amazing new open-rates and click-through rates…
There's one more missing piece we need to discuss before you can turn those clicks into genuine leads/sales.
Generating more sales with email marketing
One of the main points of email marketing is to bring your potential customers to your website, landing page or sales page.
When they have seen and clicked on your email, that's only half the battle!
You still need them to take that next action, whether it be to book a call or make an online purchase! As such, the relevancy and quality of the page they arrive on is essential. If your landing page needs some tuning up, here a few ways to improve your landing page quality.
Make messaging consistent: Imagine being pulled in by a creative and interesting email, but then when you arrive at the website, it looks completely different than what you were expecting. It is jarring and offputting for users if not downright misleading.
Relevant prompt: If there is no reason for potential customers to act then and there, they might appreciate your website and email but then brush it off. To build and develop customer action and eventually conversion requires a timely reason, such as a limited offer. A good example of this is when a customer receives an email that an item they are watching just became available, and when they click to view it, they see a counter that shows how many items are left and how many additional people have also viewed the item, creating a sense of urgency.
Mobile-friendly: Not to beat a dead horse here, but as it goes with emails, so it goes with websites. If users are greeted by a butchered landing page that doesn't fit their phone screen, they will probably bounce.
Load time: This is more of a technical issue, but the loading time of a website plays a huge role in bounce rates. If it takes too long to load, people won't stay. Be sure to optimize the loading time by reducing picture and file sizes, finding a good hosting service, and compressing your code.
Create an irresistible offer: One of the biggest bottlenecks to sales, is a boring offer. By creating an truly irresistible offer for your audience, you significantly increase your chances of turning that click into a sale. If you'd like personalised advice on how to turn more of your website browsers into buyers, be sure to book your free digital review today!
While the road through email can be treacherous, it is still one the largest channels for interacting with potential customers. By implementing some of these quick tips, you can begin making the journey and building a successful email marketing campaign.
Want To Increase Your Traffic, Leads & Sales?
Book your FREE website and marketing review today and we'll record you a 15-minute personalised video showing you how to start generating more leads and sales from your website.
Latest posts by Rich Francis
(see all)