Last Updated on May 16, 2022 by Elevate Digital
Backlinks are an essential part of SEO and growing your organic traffic, but just how long do they take to boost your rankings?
How much time should you expect to wait before the backlinks start showing results? And just how fast does organic traffic grow with a strong backlink strategy in place?
This blog post will answer these questions and more…
But before we get into it, we need to understand how & why backlinks actually impact SEO in the first place.
Because after all, trying to implement strategies without fully understanding them, can often cause more harm than good!
If you're really impatient though and just can't wait, you can get straight to the conclusion here.
Do backlinks really matter for SEO?
I'm going to assume if you're reading this blog, you already understand a bit about SEO.
So put simply, backlinks are important because they help to show Google that your website is credible.
If other websites (especially websites with high domain authority themselves) are linking back to yours; that's usually a good sign.
However, the reason a lot of businesses don't see success with their SEO campaigns is because the goal is often wrong.
Link building isn't just about quantity…
In the past, you could just buy hundreds of links and get your website ranking.
However, Google has become much smarter over the years and can easily spot signs of un-natural link building.
As a result, you need to be very intentional with how you build links.
What type of backlinks should you build for the best results?
Use tools like Semrush to look at the link structure and profile of competitors who are currently ranking in top positions for your target keywords.
This will usually give you a good indication of what Google wants to see from websites in your particular industry…
So how many backlinks do you need to boost rankings?
For certain keywords, the quantity of backlinks may be a highly important ranking factor. Whereas for others, it may be more about the quality and context of those links.
As they say, success leaves clues… Some websites will begin generating thousands of organic visitors, with just a few hundred backlinks. Whereas for a website in a different niche or industry, it may take them tens of thousands of links to achieve the same result.
So understanding what Google is currently ranking in the top positions for your chosen keywords will give you a good indication of what you'll need in order to be competitive.
How to speed up the SEO ranking process (the

right

way)
Firstly, you need to understand SEO is a long-term game. If you're trying to cut corners, you'll usually do more harm than good!
In fact, we've seen a number of websites who have tried using black-hat SEO techniques to speed up the process, and ended up being slapped with a penalty by Google, causing their traffic to drop off a cliff…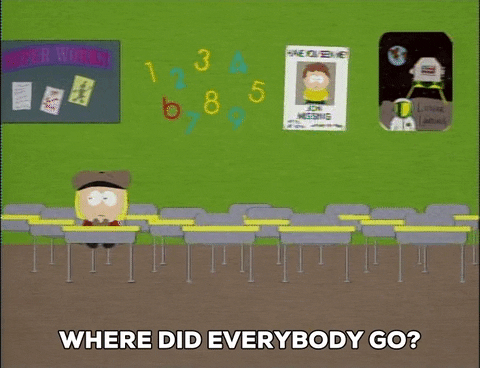 However, there is one thing you can do to make your life a whole lot easier and start seeing results quicker (especially if you're already ranking for some keywords).
This comes down to prioritsing the pages/keywords you're trying to rank for. We always recommend, optimising for the low-hanging fruit wherever possible.
So if you're looking at your rankings and notice you have a few pages that are currently ranking bottom of page 1 (position 6-9) or top of page 2 (positions 11 – 14) AND these are keywords you actually WANT to rank for…
Start building links to these pages as a priority!
In this article by Moz, they found the lower the rank of a particular page, the more impact a signal link could have.
However, do you want to just tick a box to say rankings have improved, or do you actually want to grow traffic?
Because here's the thing; even if you do an incredible job at taking a page from position 92 to position 27 – you won't see much increase in traffic because very few people make it onto page 2 or 3 of search results.
Whereas if you spend a little more time focusing on that low-hanging fruit for a high-intent keyword, it could make a significant increase to your traffic and subsequently your sales.
So how long do backlinks actually take to "work"?
It really depends on the competitiveness of the industry and the keywords you're trying to rank for. For some websites, you could generate a handful of links, and start seeing ranking increases after several weeks. For others, it may take months (or even years) of consistent link-building to gain traction.
If you look at the example below, this website started building links at the beginning 2020, up until the beginning of 2021.
However, when you look at their traffic, you'll see they only saw a very marginal increase in traffic throughout that period 2020-2021 (with ups and downs throughout)
However, at the end of the year traffic suddenly skyrocketed thanks to a number of keywords hitting top 3 positions.
Some of these had been slowly creeping up over the years, but some of them were brand new keywords.
So what caused them to suddenly hit page 1?
Well, this is where there's, unfortunately, no clear answer…
I've spent hundreds of hours researching SEO studies and looking at results from our own client campaigns (I'm a bit sad like that!).
And the majority of the time, it could be any number of things that cause these huge hockey-stick increases in traffic, like…
➡️One particular link being indexed from a very high authority site.
➡️Crossing a threshold in the total amount of backlinks to your site
➡️Your site hitting a certain domain authority due to a certain quality and quantity of links acquired
➡️Your site reaching a certain "healthy" ratio in link profile (things like your anchor text diversity or your follow/no-follow ratio)
➡️The age of the domain helping to nudge the authority past that of a competitor
➡️Overall improvements to the on-page SEO and website content
➡️A combination of all of the above…
This is why giving up too soon can often be a fatal mistake when it comes to your SEO or link-building efforts.
I think this picture sums it up perfectly…
Key takeaways for using backlinks to grow your organic traffic
If you take one thing from this blog, let it be that SEO is a long-term game and it deserves to be played as such.
Just because it looks like somebody got overnight results from doing link-building… That likely isn't the case, and there are usually hundreds of other factors that have gone into that website ranking and other not-so-obvious things that have taken place up to that point.
Want To Improve Your SEO Without Getting Penalised By Google?
Book your FREE website and marketing review today and we'll record you a 15-minute personalised video showing you how to increase your traffic, lead and sales.
Latest posts by Tom Peyton
(see all)