Last Updated on April 13, 2022 by Elevate Digital
Small business owners have a lot to think about when it comes to marketing their businesses. And with so much change happening in the world of eCommerce, it can be tough to know which marketing ideas and strategies will still be relevant in 2022…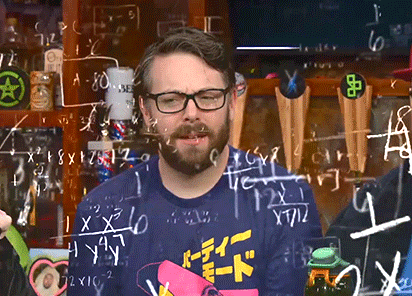 In this blog post, we'll take a look at some of the most essential eCommerce marketing trends for small business owners to watch out for over the next few years.
So whether you're just starting out and wondering what makes a good eCommerce marketing campaign or you're looking to revamp your current marketing strategy, read on for some unique eCommerce marketing ideas to help you stay ahead of the curve in 2022!
If you're more of a visual learner, be sure to check out our video on this below:
1. Revamp Your Ecommerce Social Media Marketing Strategy
Social media marketing continues to be a vital part of any eCommerce marketing strategy. In 2022, it will only become more important. Make sure you're using social media to reach a new audience and drive traffic to your website. You can also use social media to build relationships with your customers and create loyalty among your followers.
2. Create Compelling Video Content
Including videos on product pages can help you increase conversion rates by as much as 80%. Why? Videos are a great way to show off your products in action, and they can help explain the features and benefits of what you're selling. Plus, they're engaging and can keep visitors on your site longer. If you're not already using video on your eCommerce website, it's time to start!
3. Use Content Syndication
Another eCommerce marketing strategy that can be effective in 2022 is content syndication. By sharing your content with other websites and publications, you can reach a larger audience and attract new visitors to your site. This can help to increase brand awareness and drive more traffic and sales.
4. Use Influencers In Your Ecommerce Marketing Campaigns
Influencer marketing is a great way to reach a new audience. If you can find the right influencers to promote your products, you can see huge increases in traffic and conversions. When you're planning your eCommerce marketing ideas and strategies for 2022, be sure to include influencer marketing as part of your strategy!
5. Create An Affiliate Marketing Strategy For Your Online Store
Affiliate marketing has become a popular way for businesses to drive more sales. It's a process where you partner with another company to promote your products or services. In exchange, the other company promotes your products or services in their marketing materials and gets a commission on any sales that they generate. Affiliate marketing can be a great way to increase your reach and drive more sales, but it's important to choose the right affiliate partner.
6. Create Unique And Engaging Content
Content is still king when it comes to eCommerce. If you can create unique and engaging content, you'll be able to attract more visitors and keep them on your site longer. This is important, especially when it comes to eCommerce marketing examples. You want to make sure your visitors take the time to look at your products and learn more about what you have to offer.
7. Optimise Your E-Com Website For Search Engines
Another important eCommerce marketing strategy is SEO. If you want your website to rank high in the search engines, you need to optimise your website for keywords that are relevant to your business. You also need to create backlinks to your website and make sure your website is mobile-friendly.
SEO is a successful e-commerce marketing strategy because it can help to improve the visibility of a website. When a website is optimised for search engines, it can rank higher in the search engine results pages (SERPs), which can result in more traffic and increased sales.
8. Incorporate Gated Content
Gated content can play a significant role in eCommerce marketing by helping to drive more sales. When used correctly, gated content can provide a valuable resource for customers while also gathering contact information that can be used for future marketing efforts. By creating gated content that is relevant to your target audience, you can improve the chances that visitors will provide their contact information in order to gain access.
9. Use Augmented Reality For Product Visualisation And Demonstrations
Using Augmented Reality for eCommerce marketing purposes can be very effective. You can create unique and interactive experiences for your customers to engage them and make them want to buy from you. You can also use Augmented Reality to improve the customer experience in your physical store.
There are several ways that you can use Augmented Reality in your eCommerce marketing campaigns:
➡️Use it to create product visualisations. Customers can view your products from all angles, and they can even see how the product looks in their own homes.
➡️Use it to create interactive customer experiences. Customers can interact with your products using Augmented Reality.
➡️Use it to improve the customer experience in your physical store. You can create interactive displays that allow customers to learn more about your products.
10. Use Personalised Product Recommendations And Suggestions
As eCommerce grows, so does the competition to sell products online. In order to stay ahead of the curve, it's important to use innovative eCommerce marketing strategies. Personalised product recommendations and suggestions are two great strategies that can help increase sales and engagement.
11. Keep your Website Updated
When a customer lands on your website, you want to make sure they can find what they are looking for right away. Keep your website updated with the latest products and trends. Make sure your navigation is easy to use and that your pages load quickly. Broken links and slow loading times will frustrate customers and cause them to leave your site.
12. Create An Inbound Marketing Strategy
An inbound marketing strategy is one of the most important eCommerce marketing strategies that you can use. It's a great way to connect with potential customers and build relationships with them. It also helps you to attract more traffic to your website, which can ultimately lead to more sales.
There are a number of inbound marketing strategies that you can use, including content marketing, social media marketing, and email marketing. In order to be successful, you need to create high-quality content that is relevant to your target audience. You also need to be active on social media and engage with your followers and send out regular email newsletters.
13. Create A Blog Channel
One of the most important aspects of any eCommerce business is blog content. By regularly publishing high-quality, relevant blog content, you can not only drive more traffic to your website but also increase sales. This content can help you to attract and engage new customers, as well as convert them into buyers. Additionally, regular blog posting can also help to improve your website's SEO ranking, which can bring in even more leads.
14. Test New, Unique And Innovative Techniques
Another important factor in eCommerce marketing is testing new techniques. Try out different marketing channels to see what works best for your business. Some effective channels include social media, paid search, and email marketing.
Which Of These Ecommerce Marketing Ideas & Strategies Will You Be Implementing?
Whether you're using Shopify, WooCommerce, Magento, or any other ecommerce CMS. Using the latest eCommerce marketing strategies for your store is essential for staying ahead of the competition. Keep your website updated, use personalised product recommendations, and ensure your payment processing is secure. Test out new marketing techniques to find what works best for your business. With these tips, you'll be well on your way to success in 2022!
Thanks for reading! We hope this gives you a good idea of what to expect in the world of eCommerce marketing in the years to come. Be sure to keep an eye on our blog for more great content like this.
Want To Generate More Traffic, Leads & Sales?
Book your FREE website and marketing review today and we'll record you a 15-minute personalised video showing you how to start growing your ecommerce store today.
Latest posts by Tom Peyton
(see all)