There have been some major shifts in social media trends over the past few years.
Like almost everything in the digital world, social media is constantly evolving.
People's behaviour patterns are changing, and so are the platforms they engage with.
Whether you're in B2B or B2C, here are the 5 BIG Social Media trends that will matter most to brands, marketers & businesses in 2020..
1. People Need To Feel Like You Give A Sh*t
To put it simply, if you don't care about your audience, don't expect them to care about you.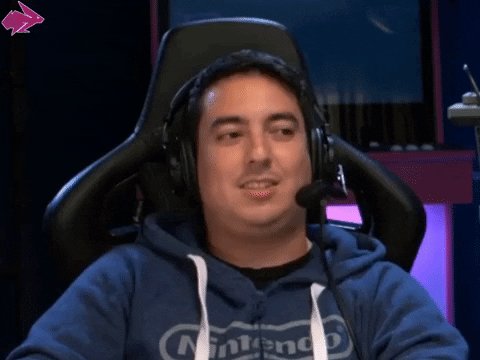 The truth is, there is SO much content on the internet these days.
The consumer is very much in power with an almost unlimited choice in supply.
It's also becoming more and more obvious when brands and businesses are just out to make a quick buck.
The becomes extremely apparent with businessses that make little interaction but lots of promotion.
After all, social media is all about being 'social' and that means building relationships and creating engagement.
Ryan Deiss at Digital Marketer did a talk at Traffic & Conversion Summit 2019 about the state of the "Digital World" right now.
He explained how we're on the cusp of a HUGE disruption within the industry at the moment.
In a world obsessed with scale, the only other way left to go is to do the things which DON'T scale….
Have those one on one conversations.
Surprise your customers with a real email every once in a while.
Start showing up in the comments on your social feed and actually building relationships.
Let's not forget, we're all human and we all have needs and desires.
But in a world where everything is being automated and interaction is being reduced, this leaves a big problem.
Consumers are left lacking any genuine connection.
If you can be one of the few companies to give them that, you'll soon start reaping the rewards!
2. Tone Of Voice MATTERS
In a sea of sameness, brands need to differentiate in 2019 more than ever before!
Tone of voice can be huge in really polarising your audience and speaking directly to the type of customers you want to reach.
Life Insurance company Dead Happy are a perfect example of this with their lighthearted, humorous and direct tone.
It's a welcome change in an industry like this.
Insurance companies usually go out of it's way to be indirect and overly apologetic so as not to offend anyone…
Not Dead Happy!
Ask yourself these three questions:
What do you stand for as a brand?
Who are the people you REALLY want to be working with?
How can you best speak to that audience?
3.  Don't Just Create Content – Create Conversations
Creating conversations with your potential customers is going to become extremely important through 2019 and beyond.
When we say creating conversations, we don't mean conversations about your business. 
We're talking about actually meeting your customers where they're at.
What are the 'hot topics' they're currently discussing?
How about the social groups or sub-cultures are they a part of?
And how can you enter these conversations in an authentic and meaningful way?
The key here is to actually start taking an interest in your customers lives and what's going on in their world.
It's a refreshing break away from all the self-indulgent noise out there. It also puts the spotlight back on those you're looking to serve.
Instead of just doing the usual inspiration or humour posts, try mixing things up.
Ask the questions that are on people's mind but they're are too scared to ask
Create some controversy –

start

a discussion 
Give people a clear call to action and make it easy for them to respond
4.  LinkedIn Is Growing FAST And It's Not Showing Any Signs Of Slowing….
You might still remember LinkedIn as being the glorified 'Online CV' that launched back in 2002.
Well, think again…
LinkedIn is rapidly becoming one of the hottest social platforms around right now!
The aspiring [In]fluencers who start creating valuable content have the opportunity to really shape the future of the platform.
In the past 2 years, we've already seen it go from a strictly business and networking app to becoming a platform that helps drive social change, spread positive impact and deliver HUGE potential for business and partnership opportunities across the board.

If you're wondering how to get started on LinkedIn, check out our recent article, Marketing On LinkedIn for beginners.
5.  Video Is Still On The Rise 🚀But High-Budget Isn't Always Best
Video is still proving to be one of the best ways to capture people's attention on social media.
But whilst high-budget videos were taking over our news feeds in 2018, that simply wasn't the case in 2019.
In this recent article published by Buffer they found the 'in-the-moment' stories format is becoming an increasingly popular medium for sharing content with your audience.
With people leaning towards more authentic conversations and genuine connection, it's no suprise to see this trend!
Stories can be a great way to capture the attention of your audience in authentic, bite-size snippets of content.
With the rate technology and behaviour is changing, who knows how these social media trends are going to look by the end of 2020.
One thing's for sure though…
We're currently witnessing a fundamental shift in the way people interact with brands online.
And those that don't keep up, are going to be left behind VERY fast indeed.
What trends have you noticed happening this year?
Let us know in the comments below, we'd love to hear from you! 👇👇
Latest posts by Tom Peyton
(see all)